I feel like I haven't posted in ages! I'm sorry guys. I got to a point last year where I was reading so much and there was just too much to review, so I decided not to do it. But anyway I'm back with a review for a book I got from
Blogging For Books
. It's actually a journal a got a while ago but I wanted to take the time to actually use it before I did this so here we go. This will probably be very short. Also I'm not going to be doing this like I do other reviews because this is a journal.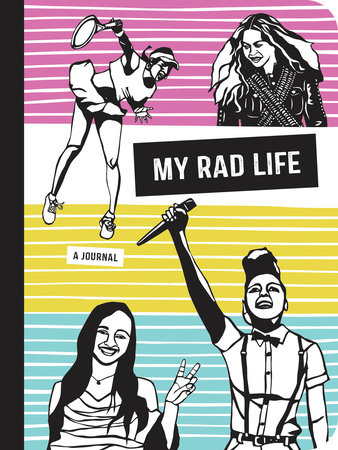 This journal by Kate Schatz and Miriam Klein Stahl is so cute! I'm really bad with keeping up with journaling so it ended up turning into a book of doodles but I loved it. I really liked the little illustrations and quotes that were scattered throughout the pages. It actually reminded me of this book that I had that was full of sleepover activities that I got at a school book fair a long time ago. I love having it the quotes are really inspirational and that's something that I will always look forward to when I pick this up.

That's all for now! Bye!!!